Event Listing Brought to you by:

Dike Watermelon Days
August 12, 2016

-

August 13, 2016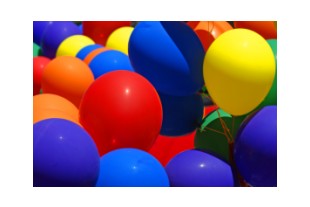 FRIDAY AUGUST 12TH
11AM – 1:30 PM Cooking for a Cause – State Bank – Fundraiser for DNH Preschool
6:30 PM Water Ball Fights – DNH Circle Drive
9 PM Family Movie Night "Inside Out" – DNH HS Lawn – Sponsored by Lockard Realty: The Hometown Team
(Concessions by DNH Preschool & Bathrooms Available During Water Fights & Movie]
9 PM Live Music "The ]ay Clyde Band" at Slice
SATURDAY AUGUST 13TH
7 – 10:30 AM Benefit Breakfast & Silent Auction DNH Multipurpose Room
Hosted by Fredsville Lutheran Church
8 AM Phil Kruger Memorial 5K Run/1 Mile Walk Hosted by The Den (Registration starts at 7 AM)
For more information contact Kathleen Collier at 277-31 66 or kcollier@agapetherapy.com
9:30 AM 0r Immediately Following the Run/Walk Kid's Fit Games (12 & Under)
Hosted by The Den & Lion's Club
10 AM – 2 PM Face Painting by the DNH Cheerleaders E State St
Dunk Tank by the DNH Football Team E State St
10 AM – 3 PM Crafted, Handmade, Vintage, & Repurposed Fair Main St
"Touch -A – Truck" Equipment Zoo Main St
LUNCH Dike United Methodist Church South Main St.
Lion's Club Dike Community Building (11:30-1:30PM)
& Various Food Vendors South Main St
11 AM Kiddie Parade – All Kids Welcome – Bring Bikes & More to Ride the Block
– Decorations Optional – Starts at Library
11:25 AM Little Mr. & Miss. Announcement Elder St Near Library
Sponsored by Peoples Savings Bank
11 AM – 2 PM Barn Stahl Petting Zoo Library Lawn — Sponsored by the DCBA
11 AM – 3 PM Fish & Duck Pond Library Square — Hosted by the Dike Library
11:30 AM Kiddie Tractor Pull Elder Street near the Library
Registration starts at 11 AM – Sponsored by Reinbeck Pharmacy
11:30 AM — 2 PM Wolverine Express 4th St by Library Hosted by the City of Dike
12 PM — ? PM Block Party ]P's (Food, Drinks, & Family Fun -Bring a lawn chair!)
12 PM — 6 PM Inatable Rides (Fundraiserfor Fields2Fields)
Grass Lot Behind Dwyer's on E State St. – Sponsored by WWSC
12:30 — 2 PM Belt Sander Races E State St. (Near Dwyer's)
3 PM DIKE WATERMELON DAYS PARADE
Line Up at2 PM on Front St by Landus Co-op
Parade Route: North on 2nd St, to Monroe, East to Main St, South to State St
4 PM FREE WATERMELON EState St – Sponsored by DCBA
Watermelon Eating Contest E State St – Sponsored by State Bank
Bags Tournament Slice
5 PM – ? Live Music "The Mudpuppy" & "Stage Write" P's
6 – 8 PM FREE – Family Pool Party Dike City Pool Sponsored by blink.
8 PM 12 AM Live Music "Ice Breakers" Slice /
Dark FIREWORKS Fox Ridge Golf Course
UPDATES & INFORMATION CAN BE FOUND 0N THE DIKE COMMUNITY BETTERMENT ASSOCIATI0N'S FACEBOOK PAGE AND THE DIKE WATERMELON DAYS FACEBOOK EVENT!