Event Listing Brought to you by:
echo adrotate_group(1, 0, 0, 0);
Dike Watermelon Days
August 7, 2015

-

August 9, 2015
Event Navigation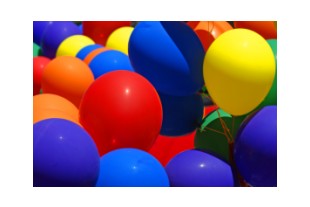 2015 Dike Watermelon Days
Schedule
Don't miss the fun August 7, 8, & 9!!!
Friday, August 7
6:30 p.m. – Water Ball Fight (all ages): Main Street (Team registration at 6:00 p.m.)
9:00p.m. Family Movie Night DNH Circle Drive (Concessions Available)
Saturday, August 8
7:00-10:30 am Benefit Breakfast & Silent Auction DNH Multipurpose Room
Benefit for: Jeff and Meridith Sandlin Sponsored by Fredsville Church
9 a.m. – 5K Run/1K Walk Start at "The Den" across from Ubben Building.
Register at www.getmeregistered.com or call 319-277-3166 with any questions.
10 a.m. – The Den/Lions Club Kids' Games Corner of Main and State Streets
11a.m.-2:00 p.m. Face Painting Library Square
11a.m.-3:00 p.m. Fish and Duck Pond Library Square (Sponsored by the library)
11:30 a.m. Mini Tractor Pull for Kids Elder Street near Library
Registration begins at 11:00AM for mini tractor pull.
12-5p.m. Inflatable Rides Grass Lot behind Palma's Deli
Noon-2:30 p.m. Wolverine Express Library Square
11 a.m. – Dike United Methodist Church Lunch South Main St.
11 a.m. – Lions' Club Lunch Dike Community Building (11 a.m.-2 p.m.)
11 a.m. – 5 p.m. Arts & Crafts Fair; Food & Novelty Vendors, Games

12:30-2 p.m. Belt Sander Races East State Street (NEAR INFLATABLES)
1-2 p.m. Fire Truck/Ambulance Display Main Street
1:30 Little Mister and Miss Announcement Stage near State Street
3 p.m. – Watermelon Day Parade      2 p.m. – Line-up on Front St., By Farmer's Coop.
Parade Route North on 2nd St., to Monroe, east to
Main St., South to State St.    Lunch/pop available at
Dike Fire/Rescue Dept. during the Parade line-up.
4 p.m. – Free Watermelon In front of Dike-New Hartford High School
4PM Watermelon Eating Contest    Near inflatables
After Parade-Bean Bag Tournament Slice
8:30-10:30 Pool Party Dike City Pool (Free Admission)
9 PM-Fireworks Fox Ridge Golf Course
Block Party Jp's One More
Bands Slice & Jp's

Sunday, August 9th Community Worship Service Provided by
Fredsville Lutheran Church and Dike United Methodist Church