Event Listing Brought to you by:

Grundy Center—Felix Grundy Festival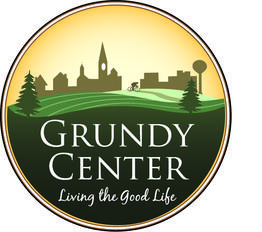 Thursday July 6
12:30 Grundy Center Sports Hall of Fame 3 person Best Shot Golf tournament,
Contact Rick Briggs 319-269-3390
4:30 6:30 – Grundy Center Farmers Market, corner of 7th & G Ave
All Activities at the Courthouse square unless otherwise noted
Friday July 7 
11-8 Food Vendors Courthouse square
12-9 Carnival Rides open
2-4 Old fashion Spelling Bee (third grade and up)
4-8 LeRoy & Lulu, Kingdom Klowns
4-8 Drawings from the Funny Drawing Guy
5-6 Gazebo Entertainment: Magic Mike
5-7 Meyers Home Improvement Golf Tournament registration at T&C Golf Course
5-8 Stahl's petting zoo
6:00  Open Ceremonies
6:15  Little Mr. and Miss. Felix winner announced
6:30  8 GNB Big Wheel Races (location on 8th Street in front of sheriff's Office)
7-8 Gazebo Entertainment:  Janie Potter
7 Bags Tournament: Community Center Parking lot $10.00 person
7-11  Beer Garden with DJ Maxx
Saturday July 8 
7:30-10 Community Breakfast and all school reunion High school commons
8 – YMCA 5k/10k
8-12 GCHS Alumni Softball Tourn. at the Sports Complex
9-11 Junior dance Camp Grundy Center Elementary Gym
10-11 New Horizons Band High School Auditorium
10- Meyers Home Improvement Golf Tournament
10-2 Bloody Mary and Mimosa Bar by Courthouse yard
10-3 Car Show located in the United Methodist Parking Lot
10-3 Felix Grundy 4 the love of junk vintage market
11-11:30 Junior dance clinic performance on Gazebo followed by Drill Team performance
11-9 Carnival Rides
11-8 Food vendors open
11-1, 2-4, 5-8 Drawings from the Funny Drawing Guy
11-2 Operation Threshold Family Fair
11-3 Free tours Herbert Quick Schoolhouse, Mutch Museum
12 Gazebo Entertainment: GC Sports Hall of Fame
1-4 & 5-8 make it up Face painting
12 -4 LeRoy & Lulu Kingdom Klowns
1-2 Gazebo Entertainment:
2-2:30 Gazebo Entertainment: Hailey Junker
2:30-3 Gazebo Entertainment: Blake Kelly
3-3:30 Gazebo Entertainment: Treye Schubach
3:30-4 Gazebo Entertainment: Chloe Anderson
4  Grand Parade
5-7 Gazebo Entertainment: Mark Hansen Band
6-7 Gazebo Entertainment: Higher Power
7-8 Gazebo Entertainment: Daniel Derifield
9-1 Band ($5.00 admission) Cody Hicks and beer garden
Sunday July 9
10:30 Inter-denominational outdoor church services with free lunch following.
FOR COMPLETE INFORMATION GO TO "WWW.FELIXGRUNDYFESTIVAL.COM"