Event Listing Brought to you by:

Marshalltown–Linn Creek Arts Festival
July 15 @ 10:00 am

-

5:00 pm
Event Navigation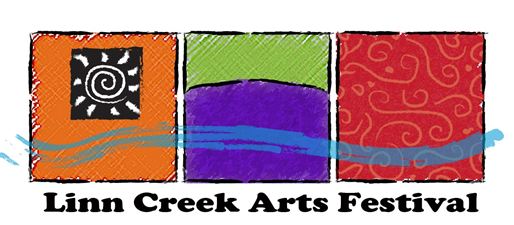 July 15, 2017
10 am – 5 pm
Schedule Of Events
10:00 am Festival Begins
10:00 am – 5:00 pm Performing Arts Begin (See Schedule Below)
10:00 am – 5:00 pm Kid's Activities Begin (See Schedule Below)
10:30 am – 4:30 pm Festival Dollar Prize Drawings (drawings every 1/2 hour)
12:00 pm    2017  Artist Award Winners Announced
5:00 pm – 10:00 pm
Festival Closes & Festivities Moves to 13th Street
6:00 pm – 10:00 pm
Art After Dark at 13th Street District
PERFORMING ARTS SCHEDULE
Tented Center Stage
10:00am – 10:30am
Tiger Taekwondo
This is a children's performance of Marshalltown's Marshall Arts School.  For pictures check out www.tigertaekwondo.shutterfly.com
10:40 am – 11:40 am
Dave Staron Band
This is a new 7 person band here in Marshalltown under the direction of Dave Staron. You can expect to hear big band tunes and a few polkas as you browse art work.
11:50 am – 12:50 pm
Talking Hands
This duo was a favorite at the talent show last fall. These talented guys play guitar, sing and play a wooden box with a lot of pizzaz. They are creative and fun to watch.
1:00 pm – 1:30 pm
Xtreme Dance
This high energy Performing Arts School will demonstrate and teach you some new moves. This. is. fun.
1:30 pm – 2:45 pm
Stephanie Fisk – Acoustic Guitar and Singing
3:00 pm – 5:00 pm
Exit 185
They have a large catalog of mainly rock and pop songs, both old and new, and mix in just a bit of country.
Under the Trees Stage
9:30 am – 10:45 am
Jubilee Accordion Trio
10:45 am – 12:15 pm
Jack and Joan – a duo that sings country and folk songs
12:25 pm – 1:25 pm
Bill Wilson – Irish Music
1:30 pm – 2:30 pm
Reid Miller
Reid is a talented variety act for all ages. He can sing and tell stories, do puppetry and teach.
2:30 pm – 3:15 pm
Todd Apfel
3:15 pm – 4:00 pm
Reid Miller
4:00 pm – 4:45 pm
Todd Apfel
Kids Activities
Car Painting
Henna Painting Artist
Balloon Twist Art
Coloring Contest
Sand Art
Spin Art
Face Painting Artist