Marshalltown–Mid-Iowa Antique Power Show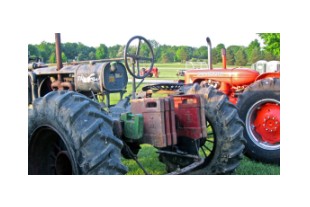 Mid-Iowa Antique Power Association. Dedicated to preserving farming as it was done in Iowa and the Midwest in the early 1900's. 32nd Annual Steam Threshing and Plowing Show. Admission is $8.00 (good for all three days – Kids under 12 Free), Free parking, primitive camping and food on grounds.
Featuring John Deere tractors and related equipment, Leader Tractors and John Deere Gas Engines, Draft Horses, All Brands of Tractors & Equipment Welcome.
MIAPA DAILY DEMONSTRATIONS -Weather Permitting-
*Steam Engine Threshing *Flea Market & Crafts *Baling of Straw *Potato Plowing *Corn Shelling *Kiddy Pedal Tractor Pull *Tractor Plowing *Horse Plowing *Shingle Mill *Large Sawmill *Blacksmithing
MIAPA SHINGLE MILL AND MIAPA LARGE SAWMILL IN OPERATION, UPPER MIDWEST BLACKSMITHS
Food available on grounds from 7 am – 6 pm. Breakfast from 7-9:30 am every morning.
for more info on times and events visit http://www.miapa.org