Event Listing Brought to you by:

ZEARING—ZEARING DAYS 2017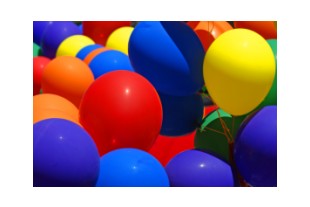 2017 Event Schedule
Friday, July 28th:
5pm – 10:30pm Food Vendors in the Park
6pm – Opening Ceremonies – Park Shelter House
Crowning of Miss, Little Miss & Mr. Zearing
Introduction of the 2017 Parade Grand Marshals
6 – 9pm Garden Tractor Pulls – Prairie Tractor Pullers   "NEW"
6 – 9pm Slow Pitch Softball – Zearing vs. McCallsburg vs. Colo Fire & EMS
6 – 9pm Disc Golf  Doubles Tourney  (2 rounds – 18 holes) "NEW"
6:30 – 9:30pm Kids Carnival – Face Painting, Bounce House, Toby the Balloon Dude, Carnival Games, Music & Prizes!
DUSK Fireworks Display  – Sponsored by Zearing Fire Department (Rain Date: Saturday)
Saturday, July 29th:
7:30am 5K Run/ Fitness Walk, Benefiting CN Cross Country Team  (Registration at 6:30am)
7-9am Breakfast at Zearing Christian Church
8am BBQ Contest, Team Cook Off  starts
10:30am 17th Annual Zearing Days Parade
11am  Slow Pitch Coed Softball Tourney starts
11:30 -1pm Lunch at Dakins Center by Cornerstone Church
12:00 – Slow Pitch Softball, KCCI 8 v. WHO 13 News Teams – 2017 Rival Game
12 – 8pm Inflatables in the Park – Provided by Gotcha Games
12 – 3pm Barrel Train Rides
12 – 4pm Hovick Petting Zoo (FREE)  & Pony Rides
12 – 4pm 14th Annual Classic Car & Truck Show – East End of Park
12 – 3pm  2nd Annual "Give Us Your Best Shot" Photo Contest – Park Shelter House.
12 – 5pm Craft & Art Vendors in the Park – NW corner of park
1pm 17th Annual Sand Volleyball Tournament
1 – 9pm Slow Pitch Coed Softball Tourney
1 – 3pm Peoples' Choice BBQ Tasting – Vote for Your Favorite!
1 – 4pm Watermelon Feed, sponsored by Zearing Fire and Zearing Park Board
1 – 4pm Kids Contests (Water Bottle Flippin' Contest, Are you smarter than a 5th grader?, Hula Hoop Contest,  JELLO Eating Contest)
1 – 5pm Dunk Tank, Sponsored by C-N Cheerleaders
2 – 3pm ISU Bird Club Show at Park Shelter House
3pm – "Chicken Drop" 50/50 Cash Contest at Basketball Court  ($5.00 per square, chance to win $250)
3:30 – 4:30pm BBQ Contest Judging
5:30pm BBQ Contest Awards – Shelter house.
9pm – 1am Street Dance at "Hide Out" Bar – 21 yr. and over – Live Music by SNEAKY PETE BAND!
Co-sponsored by Zearing Days Committee & Hide Out Bar.  Free ZD coozie with admission!
Sunday, July 30th:
10 – 11am Community Church Service, Dakins Center
11 – 1pm Lunch at Dakins Center sponsored by Cornerstone Church
11am 17th Annual Antique Tractor Pulls  (Hot Rods pull in order of weight class)
11 – 6pm Food Vendors at Tractor Pulling Grounds
1 – 2pm Kid's Pedal Tractor Pulls  ( at Park Ball Courts)